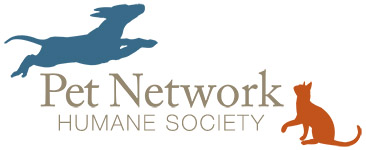 Contact Info
401 Village Blvd.
Incline Village, Nevada 89451
Phone: 775-832-4404
URL: http://www.petnetwork.org/
Notes
Pet Network is a grass roots organization that was formed to eliminate the suffering of unwanted animals on the North Shore of Lake Tahoe. It began with the efforts of volunteers who brought cats and dogs from the Tahoe Vista Shelter into their homes and cleaned, groomed, and fed them until they were restored to health and ready for adoption. The founders and other volunteers posted flyers of the adoptable animals and eventually printed a newsletter called the Pet Connection. Operating with a few donations, they continued fostering animals, always with the goal of having their own adoption building. In 1991, Pet Network became a corporation. We are supported entirely by donations and/or services to operate as a Nevada non-profit organization recognized by the IRS as tax exempt under section 501(c)3.
In the spring of 1998, property was purchased on which to build the Pet Network Humane Society Shelter. By the fall of 1999, the new shelter was under construction, and opened in October 2000. Pet Network is a 15,300 square foot state of the art animal care facility. It is a community center offering programs designed to promote compassion and respect for all living things and to perpetuate the human/animal bond.
Pet Network has adopted more than 10,000 animals since its inception!775-832-4404