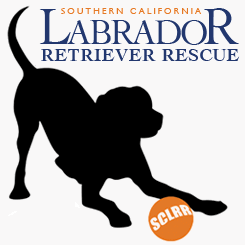 Contact Info
24325 Crenshaw Blvd, #137
Torrance, California 90505
Phone: 888-554-2522
URL: http://www.sclrr.org
Notes
SCLRR is a group of Lab enthusiasts dedicated to the Rescue, Rehabilitation and Rehoming of needy Labrador Retrievers. Through Rescue and educating the public, we can improve the lives of our neighbors and their pets.
Mission
Rehoming needy Labrador Retrievers with Forever Families in Southern California. We work to encourage and promote responsible dog ownership and reduce the abuse and neglect of unwanted Labrador Retrievers through rehabilitation and adoption.
It is our goal to promote the humane treatment of Labrador Retrievers and accept for placement unwanted Labrador Retrievers, care for them medically, neuter them, and place them in caring homes.
In addition, we provide educational services to interested public regarding responsible breeding and ownership of Labrador Retrievers. We participate in the education of dog owners about training, neutering, and the humane care for their dogs and to promote good canine citizenship.888-554-2522