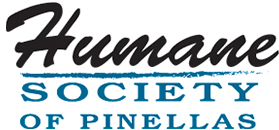 Contact Info
3040 State Road 590
Clearwater, Florida 33759
Phone: 727-797-7722
URL: http://humanesocietyofpinellas.org
Notes
Who We Are: The Humane Society of Pinellas is a nonprofit animal shelter in Clearwater, Florida. We serve north Pinellas County and the surrounding area. We provide lifesaving services to our community's sick, injured, abused and abandoned pets and wildlife.
Our MISSION: We are dedicated to serving the community through the compassionate care of all animals.
Our VISION: To be recognized as the regional leader in animals welfare through quality care, humane education and financial stewardship.
Our VALUES: Compassion, Respect, Trust, Responsibility, Excellence.727-797-7722